Register countertop display w/300 stickers- 10 design holder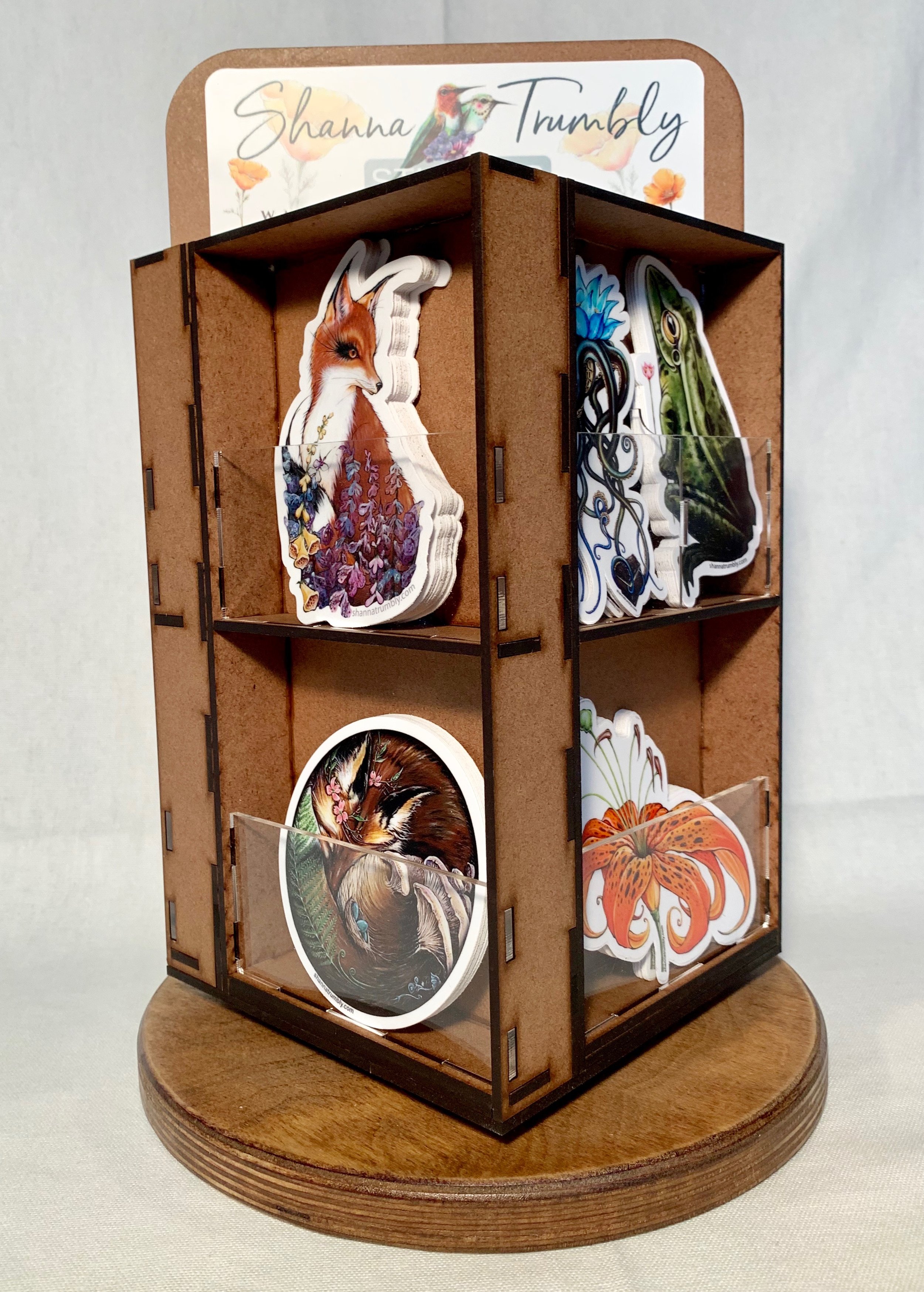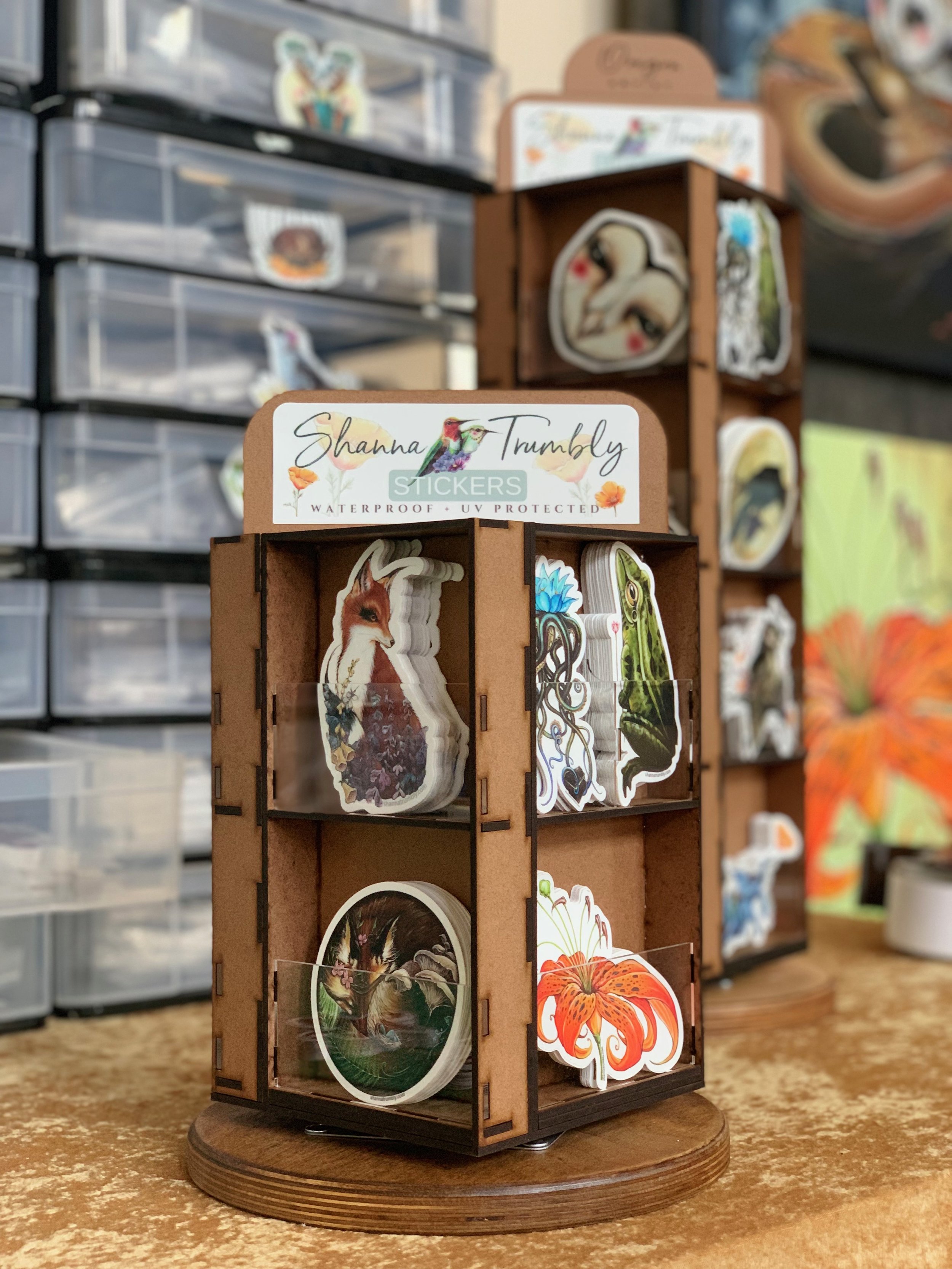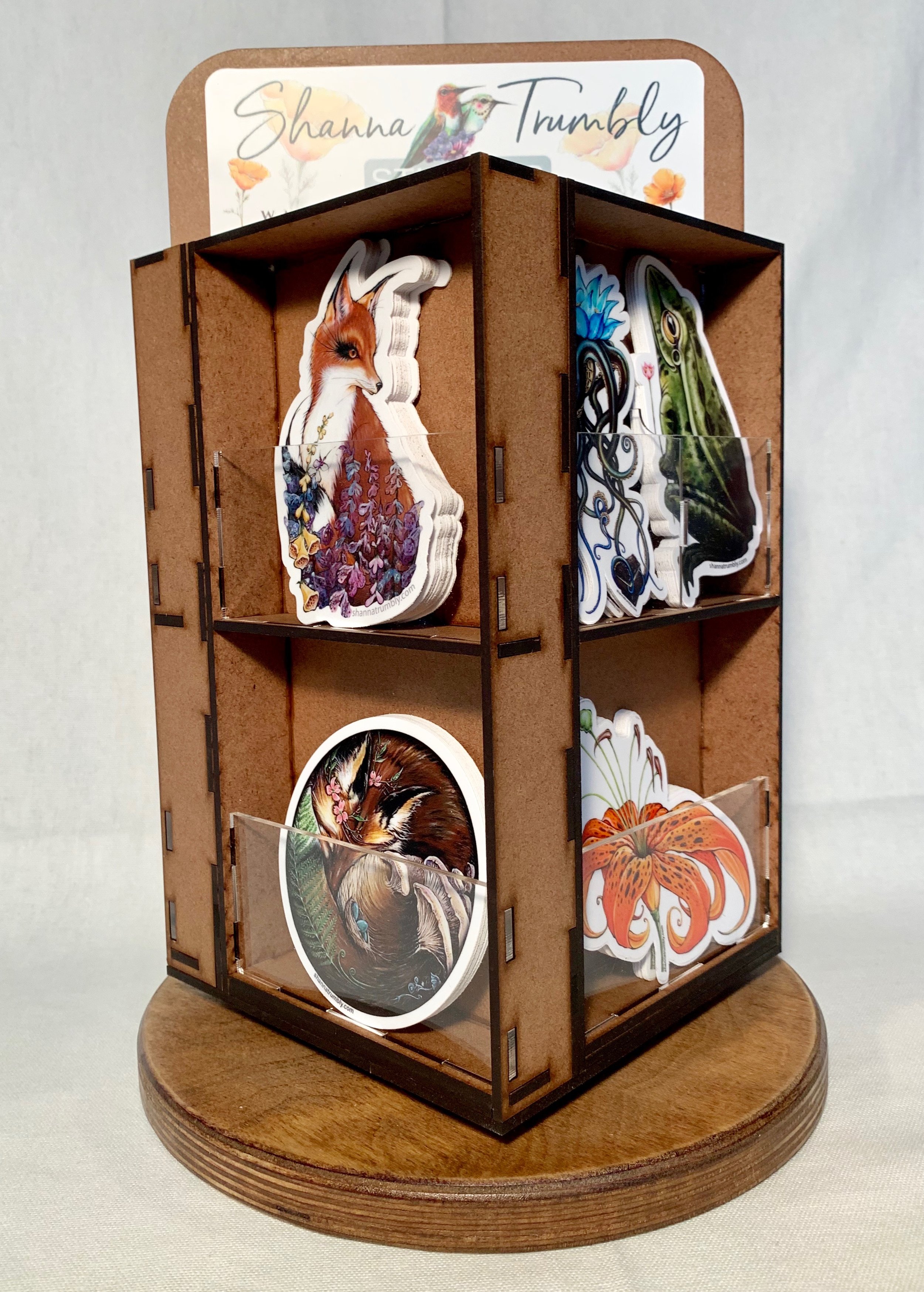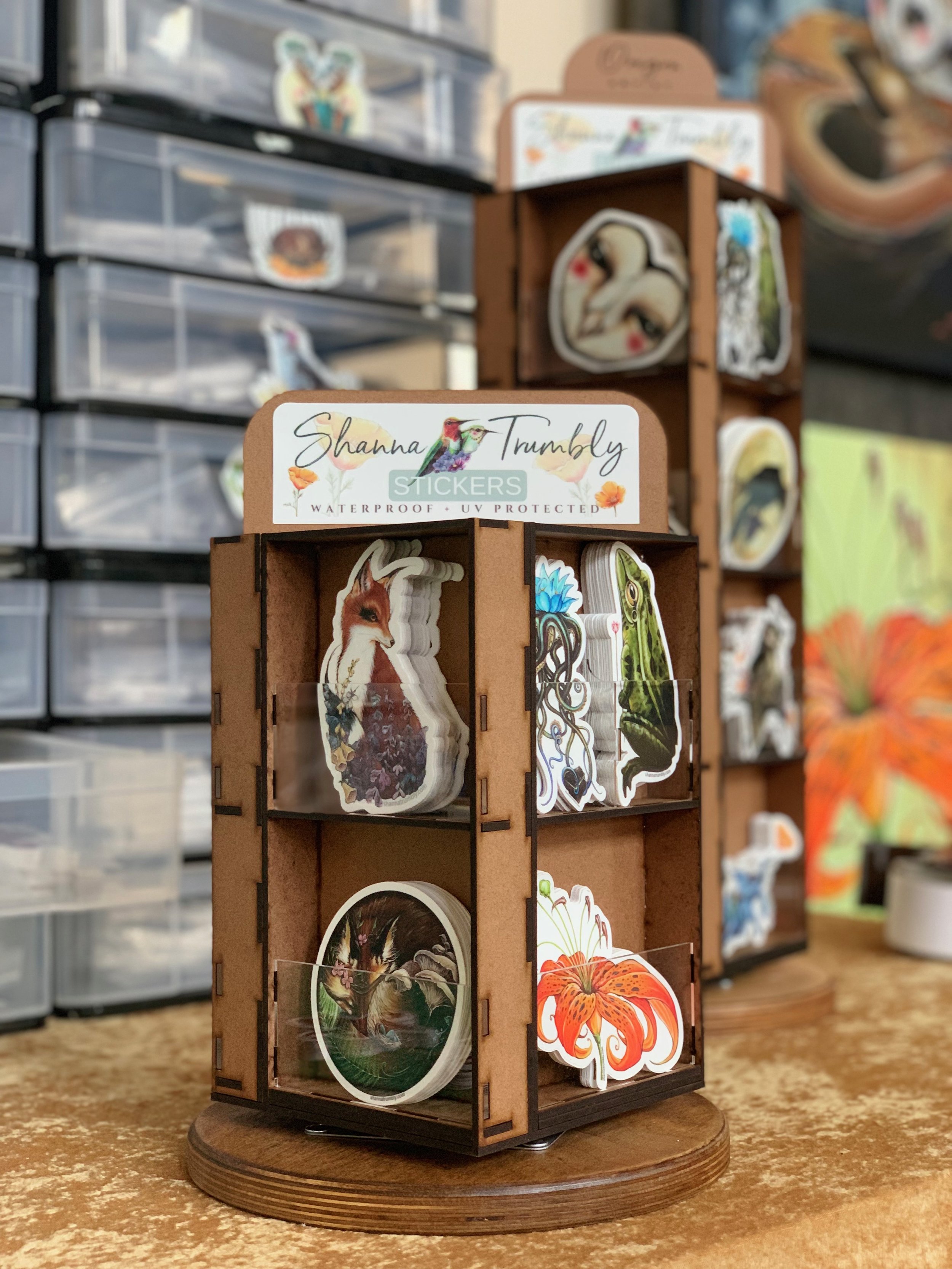 Register countertop display w/300 stickers- 10 design holder
This 10 sticker design holder is FREE with your purchase of 300 stickers. Let me know which 10 sticker designs you'd like in the note box during checkout. You'll receive 30 of each.
*There are four narrow slots that hold the hummingbird, cat, frog, treasure and the seahorse designs. You'll need to pick at least four of these with your order.
*Please let me know if you'd like them with barcodes or not (offered free of charge)
Trumbly stickers will withstand exposure to the harshest weather conditions and come out of the dishwasher unscathed. This means that yes, they are perfect for water bottles!
Made from a durable vinyl with a laminate that protects the stickers from scratching, rain and sunlight, these high quality beauties are UV protective and waterproof. This makes them excellent decoration for cars, water bottles, cell phones, snowboards, bikes, computers etc.
Recommended retail is $4 each. Individual sticker wholesale price breakdown is $1.95 each.
Sticker whole sale pricing. Quality + quantity = Lots of sticker sales!